External Links
Note to Webmasters: Please insert a link to your website on this page if it is related to Billy Meier in a neutral or neutral-positive sense. Thanks - FoM Webmaster


Good day, goodbye and farewell.
Official FIGU Sites
Landesgruppe means national group.
Official FIGU Interessengruppe
Interessengruppe means interest group, they are study groups.
Official Forums
Non-English Billy Meier Links
You may add language relevant links here and additional languages, even if there are no URLs discovered for that language yet, if you would like to, but please no ancient languages even if that is interesting, there are other areas of the website for that. Please no strongly negative or for that matter strongly positive links, we're looking to present reasonably neutral website links here. If you discover broken links, dead links, inappropriate links etc., thank you for letting us know in the comments section - or logging in and amending them.
Français (French)
français - français


Español (Spanish)
español - español


普通話 (Chinese) (Putonghua) (Mandarin)
中文, cmn - 中文


广东话 (Cantonese)
粵語 - 粵語


हिंदी (Hindi)
हिन्दी - हिन्दी


Deutsch (German)
Deutsch - Deutsch


Österreich (Austrian German)
Deutsch - Deutsch


Schweizer (Swiss German)
Deutsch - Deutsch


Česká republika (Czech)
čeština - čeština


Português (Portuguese)
português - português


Italiano (Italian)
italiano - italiano


Gàidhlig & Gaeilge (Scottish & Irish Gaelic)
Gàidhlig - Gàidhlig - Gaeilge - Gaeilge


Cymraeg (Welsh) (Cambrian)
Cymraeg - Cymraeg


日本語 (Japanese)
日本語 - 日本語


العربية (Arabic)
العربية - العربية


Pусский (Russian)
русский - русский


Polskie (Polish)
polski - polski


Yкраїнський (Ukrainian)
українська - українська


Dansk (Danish)
dansk - dansk


Norsk (Norwegian)
norsk, norsk bokmål, norsk bokmål - norsk


Svenska (Swedish)
svenska - svenska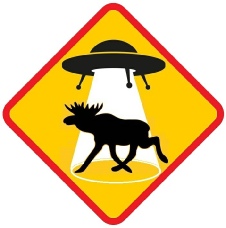 Nederlands (Dutch)
Nederlands - Nederlands


Magyar (Hungarian)
magyar - magyar


한국어 (Korean)
한국어 - 한국어


မြန်မာ (Burmese)
မြန်မာဘာသာ - မြန်မာဘာသာ


Kiswahili (Swahili)
Kiswahili - Kiswahili


Afrikaans (Afrikaans)
Afrikaans - Afrikaans


Hայերեն (Armenian)
Հայերեն - Հայերեն


ελληνικά (Greek)
Ελληνικά - Ελληνικά


اردو (Urdu)
اردو - اردو


Overpopulation-concerned Sites
Sadhguru Jaggi Vasudev has some similarities, often referred to simply as Sadhguru, he is an Indian yogi, mystic, and author. Listen to him on YouTube.
Truth is there are no similar authors in the whole world and in all history, because BEAM, FIGU and Plejaren have pointed out things that few ever saw or knew before.
The Webmaster's Other Websites